Getting started to perfecting JIRA in 8 hours
Atlassian JIRA Online Training
Learn JIRA, a Powerful Project and Issue Tracking Tool from the Experts!
Home | Why Us? | FREE Demo | Pricing | Contact
---
Online JIRA Training for the very basic as well as advanced level JIRA users:
Upcoming Batch Schedule:
Course name: Atlassian JIRA Online Training
Course start date: 24th to 27th March 2016
Time: 6.00 PM PST 24th March | i.e 9.00 PM EST 24th March | i.e. 6.30 AM IST 25th March 2016
Course Duration: 4 days, 8+ hours of Live training sessions + access to all training videos and bonus material.
Do you want to learn JIRA, the most popular project and issue tracking software, from an expert? If you are a software developer or tester you should learn JIRA tool as many companies are already using or converting to JIRA for their project management and issue tracking needs.
JIRA's ability to collaborate with Test Management solutions makes strong JIRA expertise mandatory for testers too.
Learning this tool is very easy if you join our new, improved and tester-targeted online Atlassian JIRA training course.
The new Most Practical, Precise and Inexpensive hands-on JIRA training online course for a very nominal one time fee.
Learn Atlassian JIRA basics and advanced concepts in just 8 hours: If you learn it from text tutorials it will easily take your minimum 2 weeks' time. But our optimized online learning experience will help you learn this tool in just 8 hours.
Watch this JIRA course overview demo session:
Who is this course for?
Software testers (entry-level as well as experienced professionals)

Test leads and QA managers

Development leads and project managers

Business Analysts

Product managers, Project administrators, JIRA Administrators

Anyone interested in learning more about this tool
No previous Atlassian JIRA experience is required
JIRA Software end to end – Traditional, Agile and Kanban project management

JIRA's extension into test management with Zephyr

JIRA plug-in for Test Management (qTest)

JIRA admin introduction

Practice ID for all our students to work

Support from getting started to perfecting this tool
What will you get?
Access to LIVE online interactive training sessions from the industry experts

Lifetime access to course videos so that you can revise the training anytime in future

Email support even after the course

Our premium 'Software testing career package' eBook free with the course!

Free updates for future videos
About the Instructor:
Swati Seela will be facilitating these sessions. She is also an instructor for our most popular Software Testing course. She is a computer science Engineering graduate with 9+ years of Software Testing experience and also using JIRA for many years. She is CSTE and CSQA certified and also an expert in many automation tools including QTP and QC. She will be conducting these online sessions from Bakersfield, California, USA.
The course price is so competitive that you are learning this powerful tool for the rate of an eBook!
JIRA introduction
Atlassian JIRA is a versatile tool that lets its user plan, work and report in a centralized and effective structure. It is a tool that has been widely used in the software development industry and is now a great option for incident management in both Agile and Traditional model projects.
JIRA is a client-server database architecture application. It comes in both the cloud and the server versions.

It is used by developers to create the requirements, plan them, track them and work on them – all from one place. It also integrates with source code management tools to make the status changes are automatically updated.

Core JIRA for testers can come in handy in the areas of defect management and tracking miscellaneous QA tasks. However, to extend this to test management, the testers will have to add other add-ins.

This is a really cool aspect of JIRA. We can add only those features that we need. This will keep installations and expenses light.

JIRA presents the information in various graphical and tabular formats making it a perfect analysis tool
As always, our courses are concrete in terms of syllabus, professional in execution, interactive and effective.
Detailed course syllabus:
Module 1:  
JIRA Software Concepts
Detailed explanation of JIRA tutorial Basic concepts with examples – Issue, project and workflow

Working with an issue:

Attaching a File

Attaching a Screenshot

Cloning an Issue

Commenting on an Issue

Creating an Issue

Creating a Sub-Task

Editing an Issue

Editing Rich-Text Fields

Emailing an Issue

Labeling an Issue

Linking Issues

Logging Work on an Issue

Modifying Multiple ('Bulk') Issues

Moving an Issue

Scheduling an Issue

Setting Security on an Issue

Viewing an Issue's Change History

Watching and Voting on an Issue

Issue creation Best Practices

Importing issues into JIRA from Excel

Customize – Dashboards and user profile

Generating Reports

Issue Navigator

Understanding "Projects" and working with them

Search

Basic and advanced search features

Search result usage –export to various formats and creation of charts

Saved Search
Module 2: 
JIRA for Agile – SCRUM and Kanban
A detailed explanation of JIRA agile methodology

How to set up and Agile Project

How to create Agile Stories (Epics)/issues

How to create backlogs

How to prioritize and create sprints

Sprint Planning

How to monitor the sprint through scrum boards

A real time example of a scrum board and comparative analysis of JIRA scrum board to a physical one

Kanban boards

Customizing the agile workspace

Agile reports
Module 3: 
JIRA administration training (Cloud) – An introduction
JIRA download, installation, and licensing

Migration to JIRA from Excel sheets/.CSV files

JIRA Project Management

Defining a Project

Managing Project Role Membership

Defining a Component

Managing Versions

JIRA User Management

Managing Users

Managing Groups

Managing Project Roles

Migrating User Groups to Project Roles

Configuring work flows

Setting accesses and permissions

Setting email and other notifications

JIRA Workflow Administration
Basic workflow concepts
Example workflows in real life
JIRA default workflow
Issue resolution
Capturing and presenting your Data
Custom fields
Mandatory fields
Common workflow configuration mistakes
Configuring workflows
Transitions, conditions and post functions
Step by step workflow configuration example
Module 4: 
JIRA augmentation with Zephyr for test management
Add-on installation and configuration

Creating 'Test' issues

Linking Test cases to requirements

Creating, managing and running test cycles and sets

Defect reporting

Establishing traceability

Test reports from JIRA
Module 5: 
JIRA plug-in for Test Management – qTest Integration (One example for plug-ins)
Add-on installation and configuration

Requirement retrieval

Adding Test cases and linking them to JIRA requirements

Create Test cycles and test run

Defect Management

qTest Add-on JIRA Widget
Comparison of Plug-in and Augmentation solutions for JIRA's extension into test management.
---
Bonus: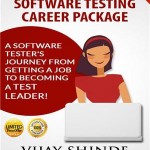 Our premium Software Testing Career Package eBook valued $15, yours for free: This is the best eBook to learn manual testing concepts while you are learning JIRA tool. Every crucial aspect of software testing is covered in this eBook. It is a valuable reference source for new software testers, managers, and developers, alike.
Upcoming Batch Schedule:
Course name: Atlassian JIRA Online Training
Course start date: 24th to 27th March 2016
Time: 6.00 PM PST 24th March | i.e 9.00 PM EST 24th March | i.e. 6.30 AM IST 25th March 2016
Course Duration: 4 days, 8+ hours of Live training sessions + access to all training videos and bonus material.

Pricing and Payment Options:
=> JIRA Live Training + Videos
Fees for Live sessions + Videos + Bonus:
US $200 Only US $99 or INR 12000 Only INR 5990/– (That's 50% discount price for limited period).
Payment Options:
Option 1) Secured Credit Card Payment:

Option 2) Paypal or Credit Card Payment:

If you don't have Paypal account you can still make credit card payment using this payment option.
Option 3) Manual Payment in INR:
Drop us an email to info@softwaretestinghelp.org for manual (direct bank transfer using net banking or cash deposit) payment options
Note: Indian participants need to use option 1 or 3 as Paypal payment is not supported in India.
Agree? Reserve your Seat Now with above payment options!
Please contact us if you have any queries.
Thank you,
Vijay and Swati.
P.S. we have limited seats and as usual these will be filled quickly.  Get benefit of this introductory low cost complete JIRA online training (same course by other training providers is offered for $500. You can check yourself. :))
© SoftwareTestingHelp.com – Helping testers since 2006. All rights reserved.